Overall Satisfaction
Customers' overall satisfaction
Rating of homeowners' willingness to recommend this builder
Community Profile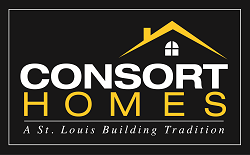 Prestigious community located on 223 acres off Wild Horse Creek Road, between Long and Baxter Roads.
This new residential development will include 223 single family luxury homes, with several types of home products ranging from $500,000 to over $2 million.
Amenities will include a 26-acre lake with paddle boats and fishing docks, 50+ acres of common ground, four pickle ball courts, walking/jogging trails, pavilions, public restroom facilities, fire pit with seating, community garden, and two playgrounds.
Driving Directions
Request More Info
MOST RECENT HOME OWNERS' VERBATIM COMMENTS - All
Purchase Experience Testimonials from Real Homebuyers
MOST RECENT 20 HOME OWNERS' VERBATIM COMMENTS - Purchase & Move In
Purchase Experience Testimonials from Real Homebuyers
MOST RECENT 20 HOME OWNERS' VERBATIM COMMENTS - 5-6 Months after Move In
Purchase Experience Testimonials from Real Homebuyers
MOST RECENT 20 HOME OWNERS' VERBATIM COMMENTS - 10-12 Months after Move In
Purchase Experience Testimonials from Real Homebuyers