Overall Satisfaction
Customers' overall satisfaction
Rating of homeowners' willingness to recommend this builder
Community Profile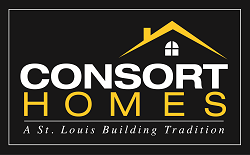 LIVE THE DREAM – Brightleaf has the trifecta: a fabulous location, perfectly designed floor plans, and a trusted, respected home builder!
NOW SELLING FINAL PHASE!
Located in the beautiful Wildwood, MO, this brand new community features two of our NEW COLLECTIONS!
Our Premier homes from the $400s ranging from 2,200 to 3,500 square feet and that boast charming architectural elements, beautiful front porches and inviting open floor plans. Our Hallmark Grand Cottages from the $350s ranging from 1,700 to 2,700 square feet featuring attractive exteriors and well-designed living spaces plus low maintenance landscaping.
Stay close to everyday conveniences in the desirable Wildwood neighborhood. Our new community is minutes from shopping, dining, entertainment, parks, and trails perfect for walking and biking.


Driving Directions
Request More Info
MOST RECENT HOME OWNERS' VERBATIM COMMENTS - All
Purchase Experience Testimonials from Real Homebuyers
MOST RECENT 20 HOME OWNERS' VERBATIM COMMENTS - Purchase & Move In
Purchase Experience Testimonials from Real Homebuyers
MOST RECENT 20 HOME OWNERS' VERBATIM COMMENTS - 5-6 Months after Move In
Purchase Experience Testimonials from Real Homebuyers
MOST RECENT 20 HOME OWNERS' VERBATIM COMMENTS - 10-12 Months after Move In
Purchase Experience Testimonials from Real Homebuyers