Overall Satisfaction
Customers' overall satisfaction
Rating of homeowners' willingness to recommend this builder
Bay Area Communities Map
Community Satisfaction Ratings
Builder Profile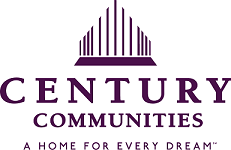 Northern California may be best known for the idyllic coast line and the engineering marvel of the Golden Gate Bridge. Head to "The City by the Bay" and stroll along the beautiful waterfront or through the street of famous Victorian architecture. Visit the historic Haight-Ashbury neighborhood, experience the largest Chinatown outside of Asia or watch the colony of sea lions at Fisherman's Wharf. San Jose, nicknamed the "Capital of Silicon Valley" is another reason to love Northern California. The sprawling metro area has suburban neighborhoods and large tech campuses. Head outdoors and enjoy the foothills of the Santa Cruz Mountains or stroll the San Jose Flea Market. Slow down and take in the Municipal Rose Garden or explore The Tech Museum of Innovation. Bustling cities and quiet suburban areas make Northern California the perfect place to call home.
Homebuilder Customer Reviews

No one knows more about a homebuilder's quality and service than the builder's customers.
Since 1984, Eliant has been independently evaluating the performance of homebuilders across the U.S., Canada, and the Middle East:
We ask recent homebuyers to evaluate their builder's purchase process.
Then, we ask homeowners to evaluate their builder's quality and service (1) after the first 5-months in the home, and (2) again at the end of the first year.
In "Homebuilder Customer Reviews", we present the ratings and comments collected from new-home buyers at these three points in time.
Eliant verifies that only evaluations completed by actual customers are included in this "Homebuilder Customer Reviews" site. No other evaluations - whether collected by the builder or those appearing on other public sites - are included here. All customer comments are included verbatim, no editing is permitted.
Most Recent 20 Comments From Bay Area
Purchase Experience Testimonials from Real Homebuyers